Attain is the leading magazine of the independent sector and official partner magazine of IAPS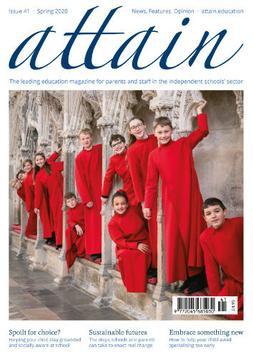 Attain is aimed primarily at parents of prep school pupils. The magazine addresses issues close to the hearts of parents, pupils and staff and its content often gains national press attention, helping to set and influence the education news agenda.
All IAPS schools are expected to distribute Attain to parents, as part of their membership of the association.
Print copies are supplied to each member school free-of-charge for distribution to parents; a digital version of Attain is also available.