Championship details
IAPS national skiing championships 2023
Sunday, 5 March - Friday, 10 March
The 10th Anniversary of the Ski Championships will be celebrated in 2023.
Booking online
Opening date: September 2022
Closing date: Nov/Dec 2022
Registering for the championships (with IAPS)
Schools should first register for the championships via IAPS.
A non-refundable £20 admin fee per competitor is payable upon registration.
Schools must then book all other elements of the trip with the Bulferetti family.
Booking onto the championships (with the Bulferetti group)
The cost to the Bulferetti group is available to view here.
Whilst IAPS carries out the administration for the races and event programme, it does not have any involvement in the booking or provision of travel, accommodation, lift passes or ski hire.
Schools must make these arrangements directly with the Bulferetti's group.
Full details of the costs including the Bulferetti cancellation policy can be found here (to follow).
Flights are not included. Schools should book these individually.
Please note: Flights & insurance are not included in the cost of the event and should be booked by your school seperately.
Age groups & entries
U9, U11 & U13
This is a team event.
Schools can enter a maximum of 16 competitors, with a ratio of 1 adult for every 6 competitors.
Teams must be made up of competitors from the same school.
The maximum number of children each school can enter is 16, with the ideal number being between 8 and 12. The restriction on numbers is to allow as many schools as possible to enter the event. We know smaller prep schools may only have a team of 4 to bring for one event. Bigger schools may wish to bring 16 skiers which is enough to give your best skiers a range of testing race experiences.
Championships details
A full list of the championships details can be found here.
Eligibility
Pupils can only take part in one age group throughout the whole competition.
Risk assessment
A risk assessment will be sent to all schools before the event.
Team supervision - IMPORTANT
Teams MUST be accompanied and led by a member of school staff who has appropriate safeguarding training and good skiing experience. Parents are welcome to attend but the event is a school trip and must be run by the school. Parents are required to make their own travel arrangements and book their own accommodation.
Upcoming events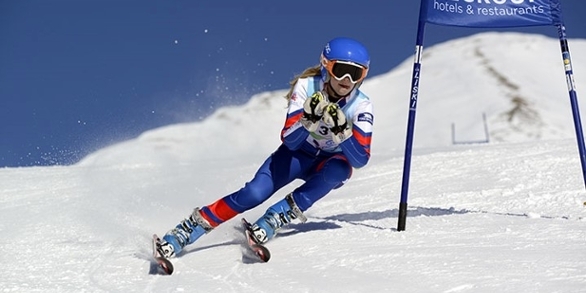 Book your school into the skiing championships here.
Passo del Tonale, Ponte di Legno BS, Italy, 25056

Skiing