IAPS is delighted to offer an opportunity to link with the association in a new and exciting way
We seek partners who share our values, not least to pursue excellence in our respective areas of operation, but also fundamentally seek to provide services which improve the educational lives of children. Our agreements will run for three years in the first instance and our premier partners will have exclusivity of representation in their area of commercial work.

apetito partners with independent schools to transform mealtimes and save schools time & money in their kitchen. They provide the reassurance that you are serving nutritionally balanced meals, as they have been developed by apetito's in-house chefs and dietitian, giving you the confidence that your pupils will never be left hungry. Their extensive range with over 200 delicious dishes encourages pupils to try new, exciting flavours helping to develop their taste palate. apetito look to take the stress out of your kitchen and provide the support your catering team needs to fuel and nourish the young minds at your school. To find out more, contact them at [email protected]

Atom Learning is the UK's leading Key Stage 2 and senior school entry, online and fully adaptive teaching, testing and learning platform. It combines teacher-made content across English, maths, science, verbal reasoning and non-verbal reasoning with technology designed to keep pupils on their individual optimal learning paths. Atom Learning is the only online learning platform partnered with Galore Park (an ISEB endorsed publisher). To book an online demonstration, please contact [email protected]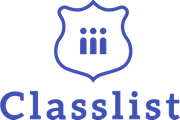 Parents use Classlist's school community app to link up, organise events, share recommendations and trade stuff. It is the global market leader building school communities with flagship schools in 16 countries. Many head teachers prefer it to social media because of privacy, safety and inclusivity concerns. Classlist won Startup of the year at the world's biggest ed-tec

eEnergy is a leading "Energy-as-a-Service" (EaaS) technology enabled provider, unleashing net zero for public and private sector organisations, delivering energy reduction and decarbonisation solutions without the need for capital investment. eEnergy's primary focus delivers "Light-as-a-Service", transforming the places and spaces of organisations through its subsidiary, eLight. eLight helps organisations switch to LED lighting for a fixed monthly fee, avoiding any upfront payments. For customers, the lighting energy savings (<70%) are greater than the monthly service fee, allowing them to unlock free cash-flow from day one as well as to improve the quality of their lighting and reduce carbon emissions. eLight funds, procures, installs and maintains the LED lighting, providing a risk-free solution.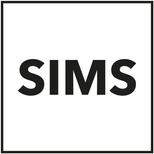 SIMS has spent years developing solutions for managing prep schools that are dedicated to helping you and everybody in your school. From raising standards and demonstrating your pupils' academic credentials, to attracting new pupils and evaluating the success of your marketing, everything you need as an independent prep school is here for you in SIMS.