Fran and Emily report to the Director of Education, Mark Brotherton, who overseas the Education, Advice, Sport and Training (EAST) team at IAPS.
Sport Events Manager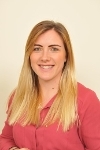 Fran Hide
Fran leads the sports programme, which offers over 160 events annually, in 22 sports, to member schools, both in the UK and internationally. This includes working closely with host venues, volunteer organisers and an army of volunteers to organise all events to the highest standard, as well as with national governing bodies to ensure that all events run in line with their rules, regulations and guidance. Fran also ensures that all events and schools comply with IAPS's safeguarding policies. She manages the sport budget, sport sponsorship and leads the work of the Sport Committee alongside the Chairman, Chris Schanschieff (Deputy head of Aldwickbury School).
In her spare time, Fran likes to play netball and when not travelling for work, travel the world to see amazing countries and experience different cultures.
You will see Fran out and about attending as many events as possible throughout the year.
Sport Events Coordinator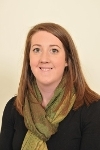 Emily Connell
Emily works closely with Fran, organisers and volunteers to help coordinate the sport programme. She provides administrative support for the entire sport programme. She also coordinates all event entries, waiting lists, cancellations and medal and trophy orders. Emily manages the sport website content, keeping it up-to-date and engaging. She creates the weekly sport newsletter and coordinates the content for Twitter and Instagram. She is the first point of contact for school and parent queries via email and telephone. She is also clerk to the Sport Committee.
In her spare time Emily can be found roaming the countryside with her two dogs, George and Ted. She also enjoys playing netball at her local club.
You will see Emily out and about at a number of events throughout the year.