About IAPS
The Independent Association of Prep Schools (IAPS) is a member's association representing more than 670 of the world's leading prep schools. IAPS promotes excellence in education by engaging and supporting its schools, aiming to put children's best interests first, in line with its core values: Independence, Aspiration, Respect, Service, Compassion and Integrity.
The IAPS Sport team manages a programme of over 160 events across 22 different sports, which attracts on average 22,000 children. It provides children in member schools with the opportunity to participate in competitive sport in a safe environment.
IAPS Sport is not for profit and all income that is generated from entry fees and sales of merchandise funds the running of the programme.
The sport team

Emily Connell
Sports event manager, IAPS
Emily manages the annual sports event programme, delivering over 170 events across 22 sports. Emily is responsible for making sure the events comply with IAPS's policies and procedures, providing high-quality events to our members. She also leads the work of the Sport Committee. Mike Kershaw
Sports event co-ordinator, IAPS
Mike works alongside Emily to co-ordinate and deliver the sports programme. He co-ordinates the administration for our events and is the first point of contact for school and parent queries.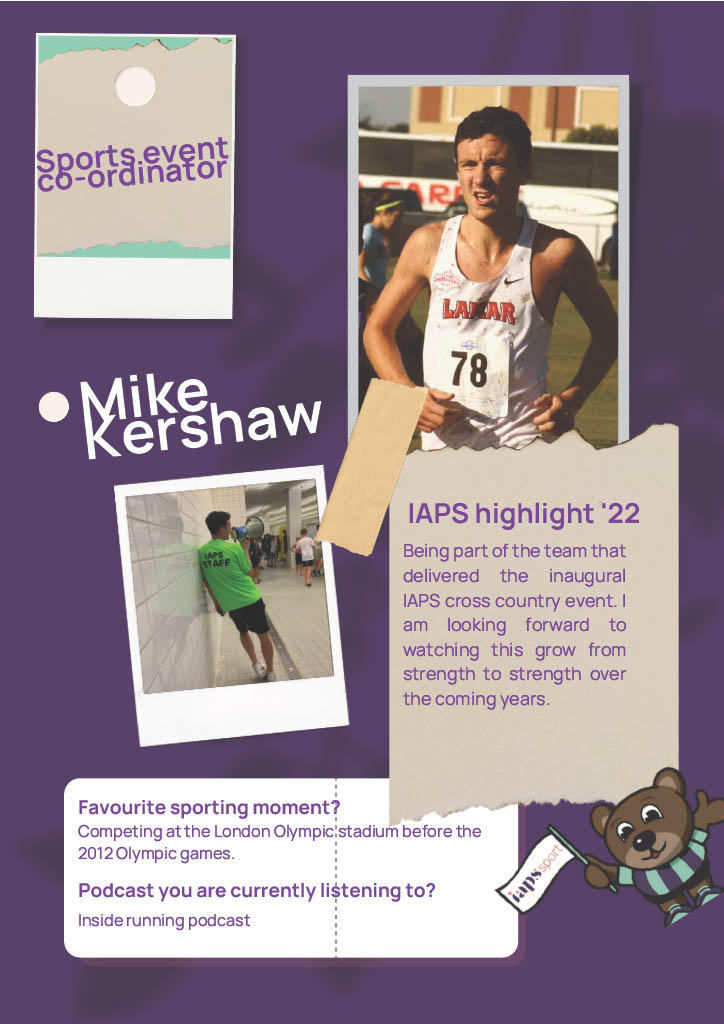 Thant Yadanar Swe
Events administrator, IAPS
Thant works part-time in the sport team providing administrative support.