Emily Connell
Sports event manager, IAPS
Emily manages the annual sports event programme, delivering over 170 events across 22 sports. Emily is responsible for making sure the events comply with IAPS's policies and procedures, providing high-quality events to our members. She also leads the work of the Sport Committee. Mike Kershaw
Sports event co-ordinator, IAPS
Mike works alongside Emily to co-ordinate and deliver the sports programme. He co-ordinates the administration for our events and is the first point of contact for school and parent queries.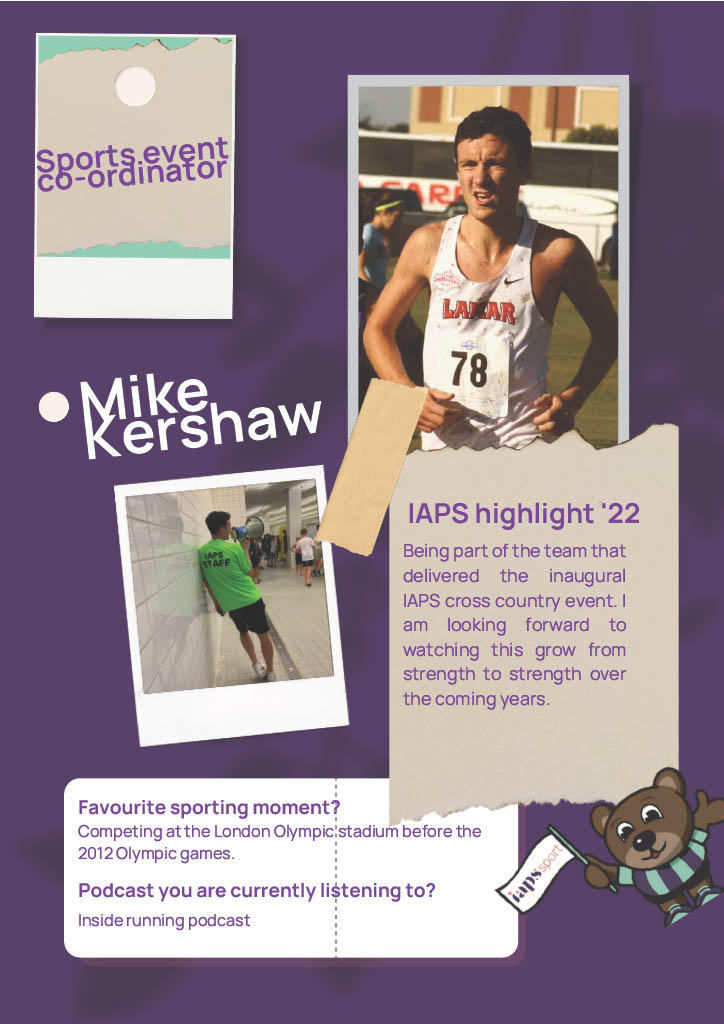 James Taylor
Events administrator, IAPS
James works alongside both the professional development team and the sports event team providing administrative and organisational support to both programmes.