Overview
22 – 24 September 2021, Bournemouth International Centre
Emerging with ambition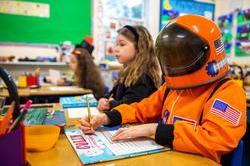 Our conference this year brings a diverse group of speakers to afford the opportunity to reflect on your leadership, your schools and, above all else, how the sector is truly 'emerging with ambition'.

*If you are a new PA wishing to book your Head onto this year's Annual Conference, please initially register onto the IAPS website.
Before you proceed with the booking, please contact the Conference team, who will then assist you further.
Accommodation information
For those members who require accommodation for this year's Annual Conference, we have secured a number of hotels within walking distance of the Bournemouth International Centre. Bookings can now be made through our official partners.
(*Please note that this is a third party website which is not governed by the IAPS privacy and cookie statements. Once you have used these links to leave our site, we cannot be responsible for the protection and privacy of any information which you provide whilst visiting the site)